Welcome to Pablo Squatch
Join the Hunt now!
Join waitlist, stay updated for launch.
Finding Pablo
Embark on a thrilling journey with Finding Pablo, our gamified hiking experience set in the scenic landscapes of New Jersey. Dive deep into adventurous scavenger hunts, track down hidden markers, and claim exciting prizes. Every step you take could lead to a surprise! And dont forget about the Pablo Cache Clock – a growing cash prize that could be yours if youre the lucky Pablo Seeker to find the special marker. Ready for the challenge? The trails await!
Pablo Squatch - Hiking Apparel
Embrace the wilderness with style and confidence! Introducing Pablo Squatch, your go-to destination for premium hiking apparel. Crafted with attention to detail, passion for adventure, and a dash of Pablos spirit, our gear promises to stand with you as you conquer every trail and make memories. From breathable trail hats to rugged athletic wear, get ready to elevate your hiking experience in 2024.
How to Win
But there is a twist. To be eligible for these daily prizes, participants must record their hikes on All Trails. The prizes themselves are represented by Pablo Markers, each bearing a unique QR code. Once scanned, these codes allow you to claim your prize. However, to participate in the prize-winning opportunity, you must complete these three steps:
1. Subscribe to Pablo Season: Join our exciting adventure that runs from March to November. For just $25 a month, you can stand a chance to win daily prizes.

2. Follow us on Instagram: Stay updated with the latest news, trails, and fellow hikers experiences.

3. Tag a Friend: Spread the excitement! Share your adventure with a friend and bring them into the Pablo Squatch community.
Join the Adventure
With Pablo Squatch, every trail is an opportunity, every scavenger hunt an adventure, and every day brings the chance to win. So lace up your boots, hit the trail, and let Pablo Squatch guide you on an adventure like no other.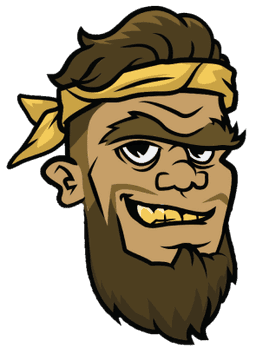 © 2023 Pablo Squatch
Terms & Privacy